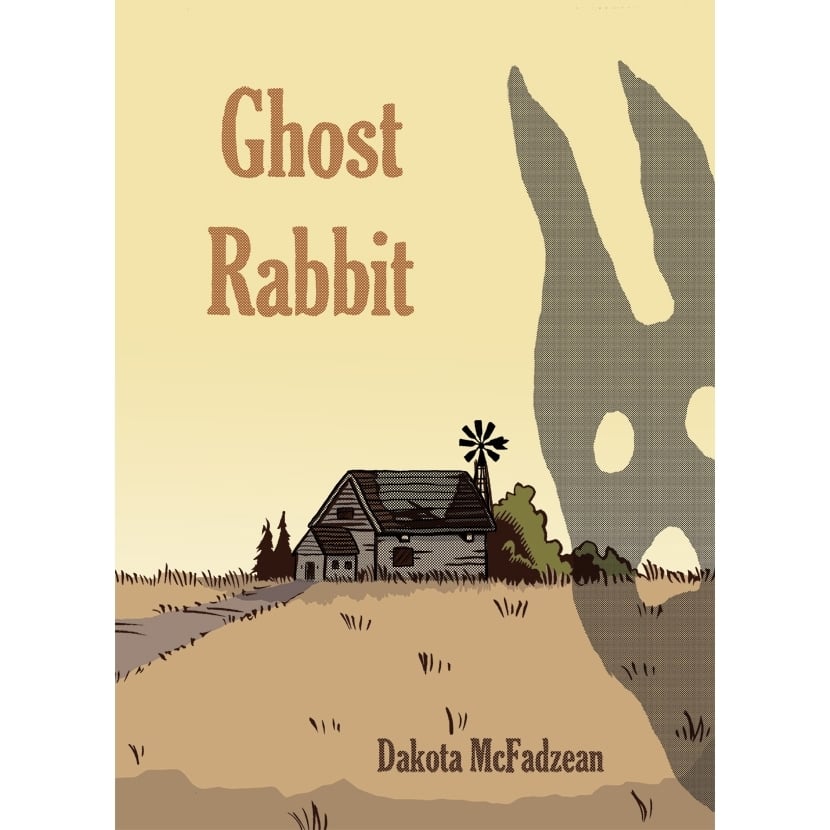 Dakota McFadzean "Ghost Rabbit"
by Dakota McFadzean
$

4.00

/ Sold Out
---
$4.00 / 24 Pages
Black & White / 5.75″ x 8″
Winner of the 2012 Gene Day Award for Self Publishers at the Joe Shuster Awards, and listed on The Comics Journal as one of the Top 30 Minicomics of 2011, Ghost Rabbit is the story of a little girl becoming aware of time, memory, and death.
It's also about an anthropomorphic rabbit being followed by a ghost rabbit. The two narrative threads overlap and eventually intersect in this quiet little story.
Check out more work by Dakota McFadzean.